Location: Kythnos Island | Greece
The project is located into a very special plot that includes 3 sides of a peninsula and its ridge, with unlimited views towards the Aegean. Access is initially from a rural road at the north end of the plot and then by another road that crosses the plot. Through an internal road, made of natural materials, the visitor is led to the parking spaces and the building.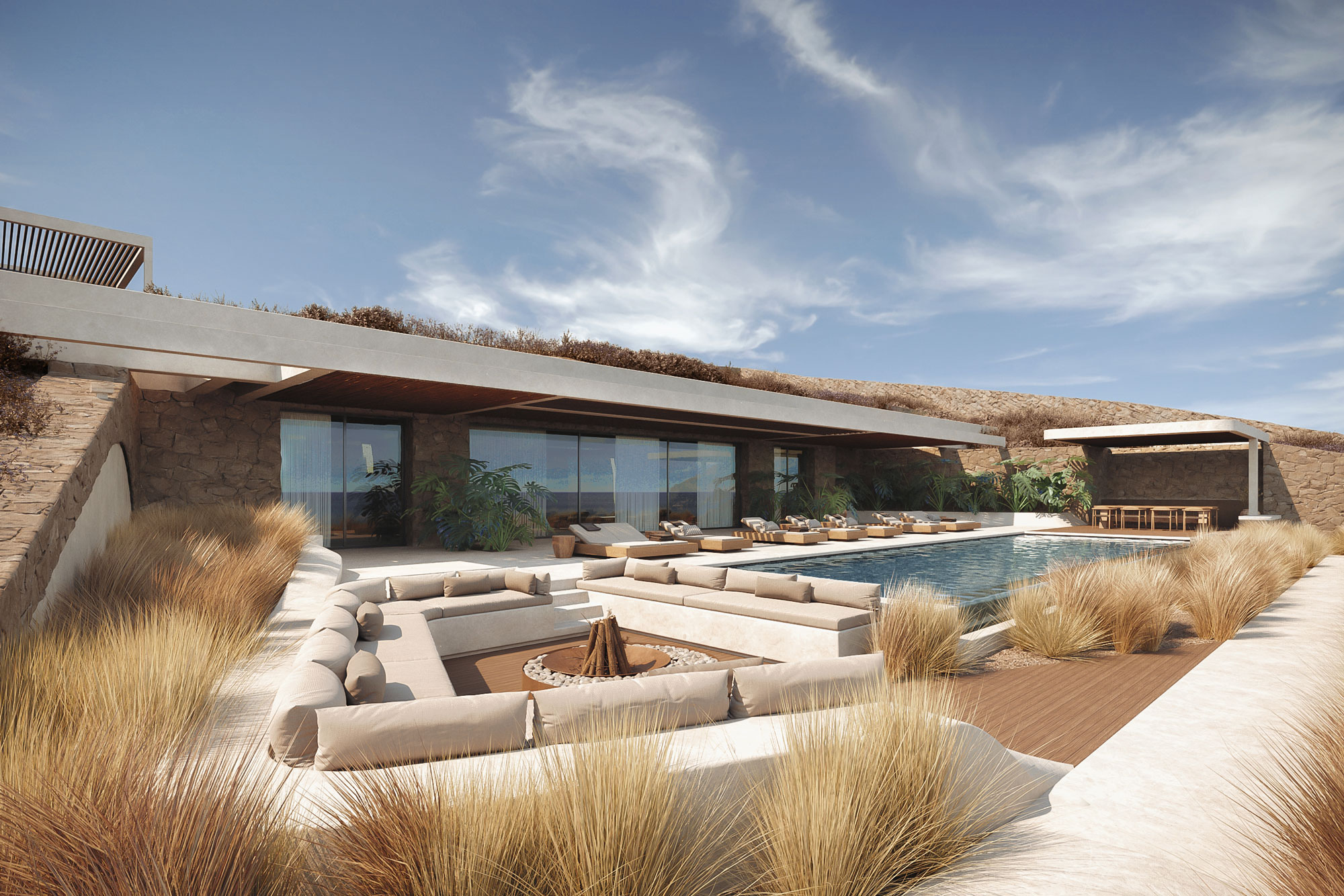 The architectural design of the subterranean building maintains as a central idea the integration of the building into the natural environment, in the optimal way, making use of the strong slopes of the ground. This basic design gesture adapts perfectly to the slopes of the plot and its geomorphology, giving a perfect aesthetic result. Recognizing the dynamics of this natural feature of the plot we develop the building in such a way that all the main spaces have unobstructed contact with the natural landscape and the view, minimizing the interference with the natural environment. The selection of natural building materials, such as local stone and wood, also contributes significantly in this direction.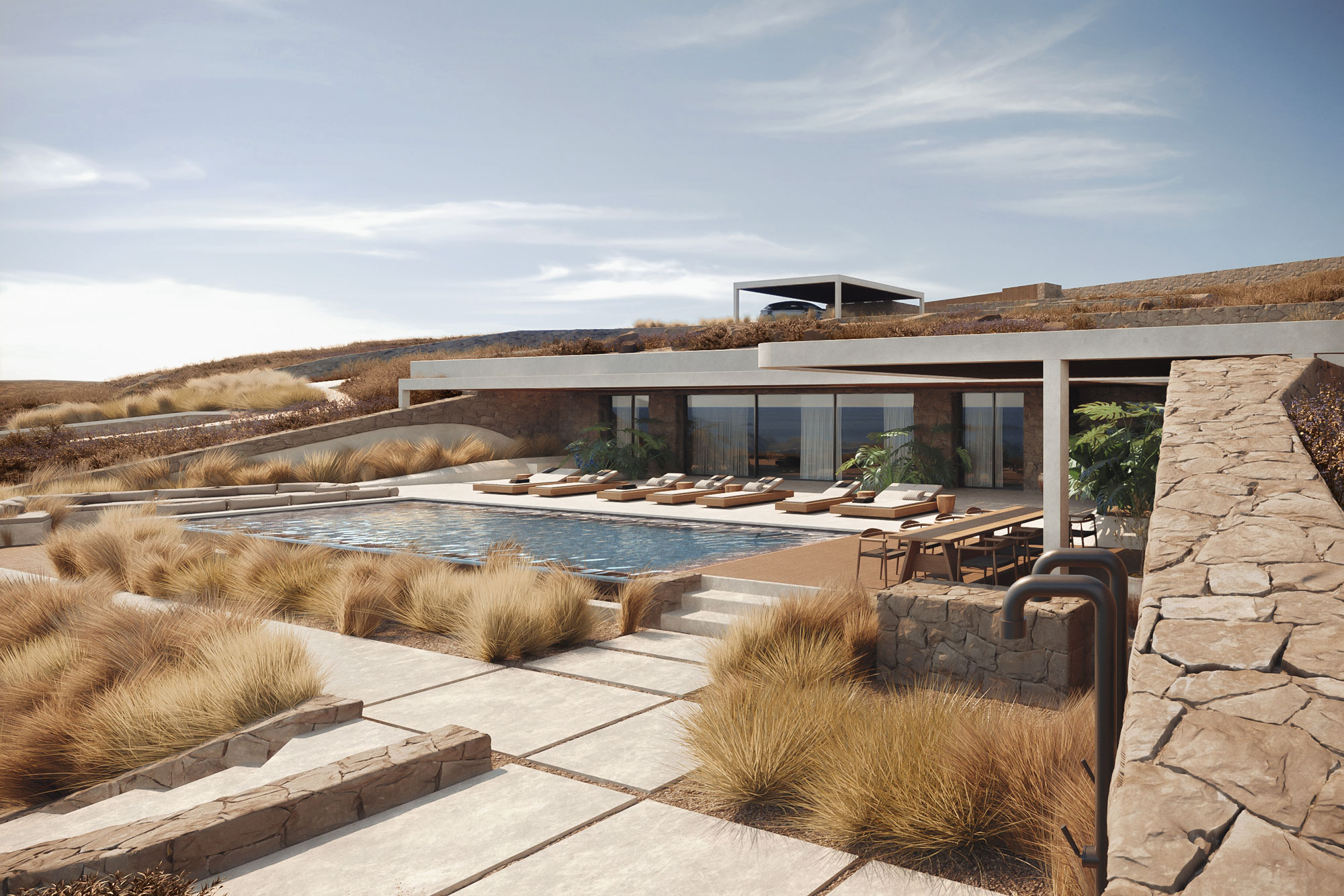 The design of the subterranean house leaves one side exposed and covers the others with soil, protecting and insulating them. The exposed face provides, through the penetration of sunlight, the necessary sun exposure and the transfer of heat to the interior of the residence. For this reason the legitimate orientation of the exposed face is the south. Large openings and the use of external canopies to avoid radiation in the summer are essential. In many cases, air circulation and light access to the 'back' part of the dwelling are provided with atriums.
The subterranean house includes a single-story residence with a total of four bedrooms - three en-suite bedrooms and a master, has its own access, outdoor space and is completely independent. Great emphasis has been placed on the outdoor areas as they are the ones that are used the most in the summer residences. Their design contributes to the creation of relaxing conditions and at the same time creates the feeling that these spaces are in harmony with the natural environment. The single living room, kitchen, dining room as well as the master bedroom and an en-suite bedroom, face and open towards the exterior spaces for direct access and continuous interaction between outside and inside areas. The remaining two bedrooms open onto internal atriums. The residence also has its own water tank and septic tanks have been provided.
Great emphasis was placed on reading and understanding the above features and how they can be highlighted while at the same time satisfying the particular needs and requirements of the project owner in the best possible way.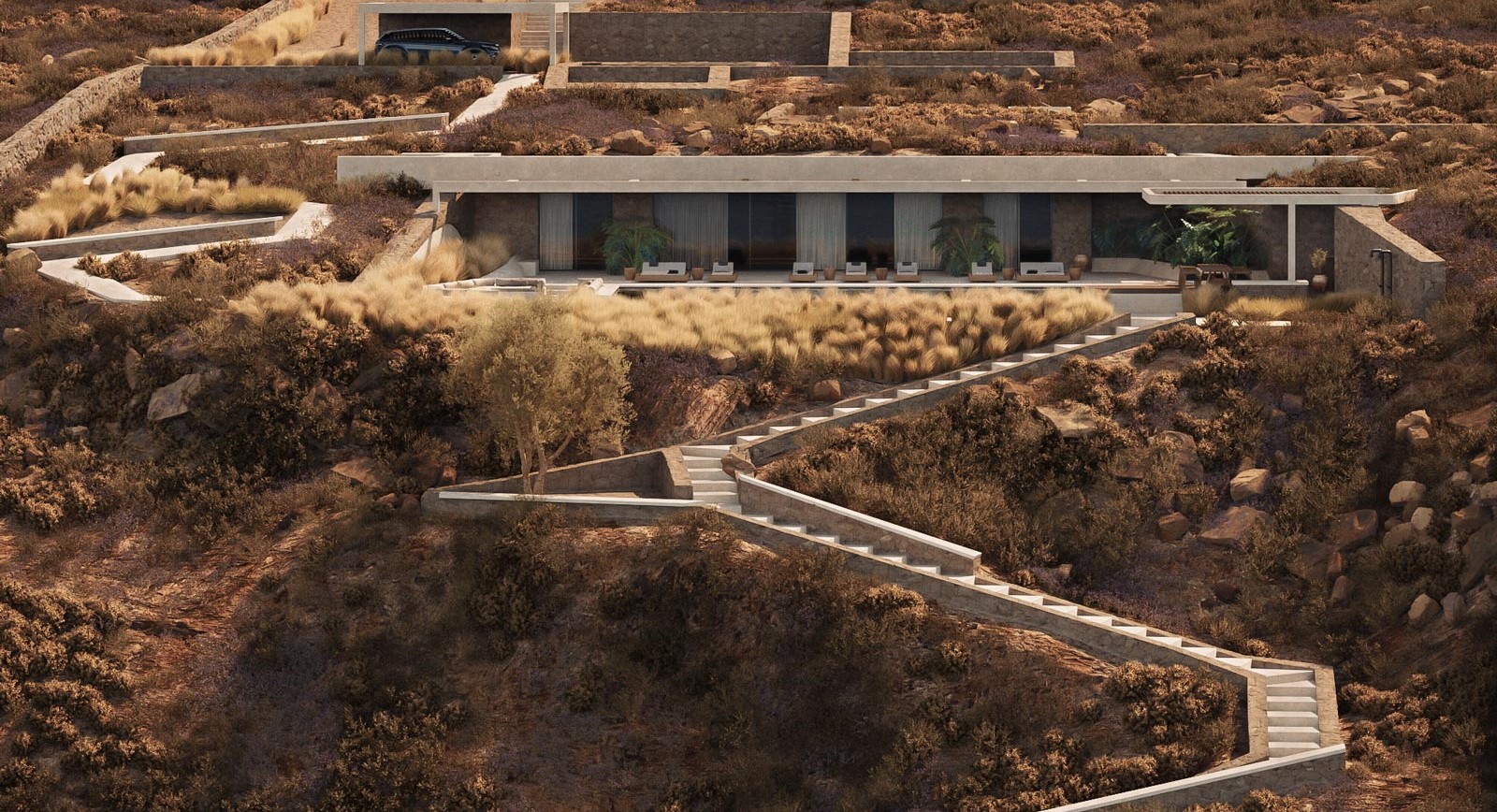 © Copyright 2023 PEOPLE, All rights reserved
Privacy Policy|Terms and Services