Type: Leisure and Commercial
Location: Pylos | Costa Navarino | Greece
Architect: PEOPLE - LZ Atelier
Structural Engineer: Lithos
Project Management: PEOPLE
Navarino Hills Golf Club is the architectural epicenter of the new development of Costa Navarino, recognized as the "World's Best New Golf Development" by World Golf Awards 2020. PEOPLE and LZAtelier collaborated closely with each other to complete this unique architectural project. It lies in a majestic area of approximately 3,880acres which combines plains, hills and dramatic slopes, offering unique views to Navarino Bay, the town of Pylos and the mountainous areas of Peloponnese.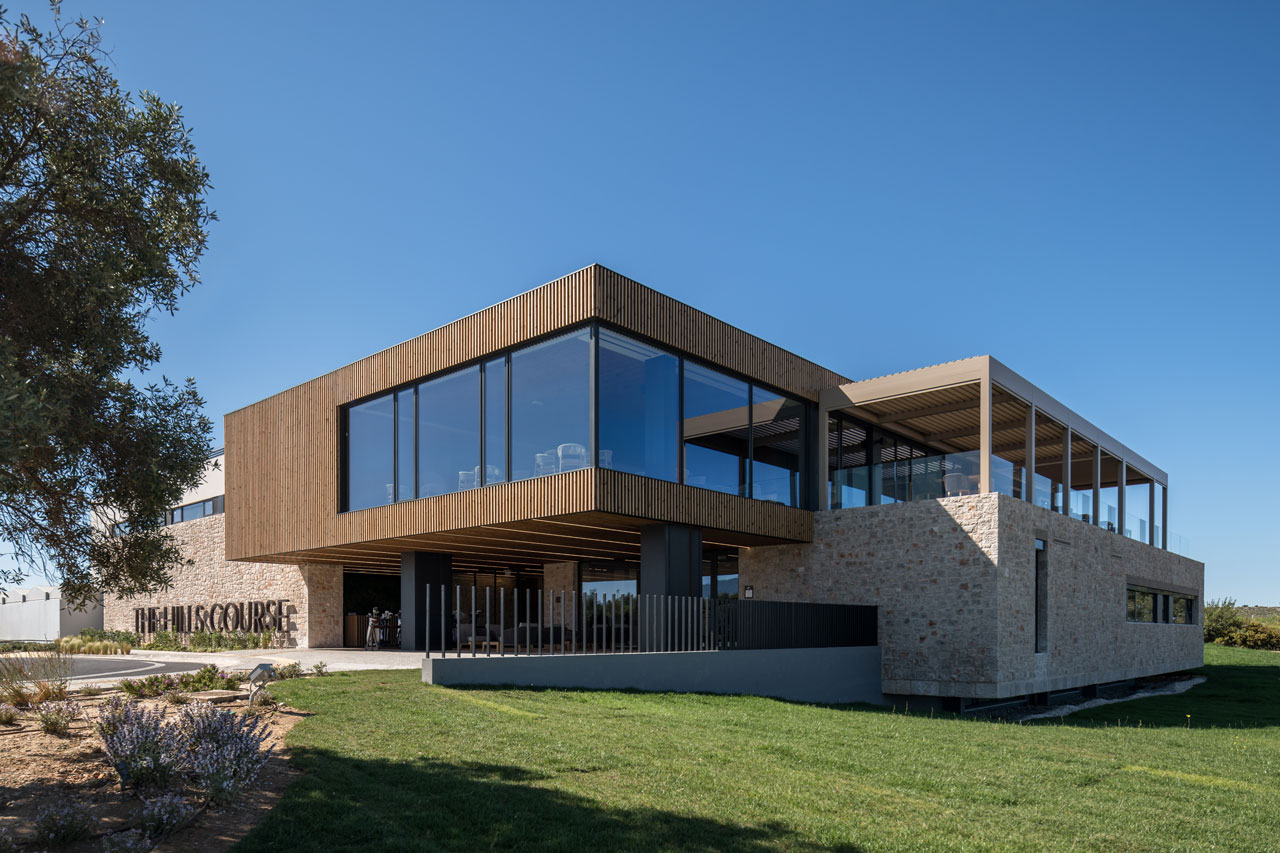 Navarino Hills is the development of a 36-hole golf course and its club lies in a strategic location between the golf holes, offering easy access to all golfers and visitors. Located on one of the highest points of the site, on a 215m altitude from sea level, in a 34,670sqm area, the building complex of approximately 2,630sqm includes ground and first floors as well as a basement.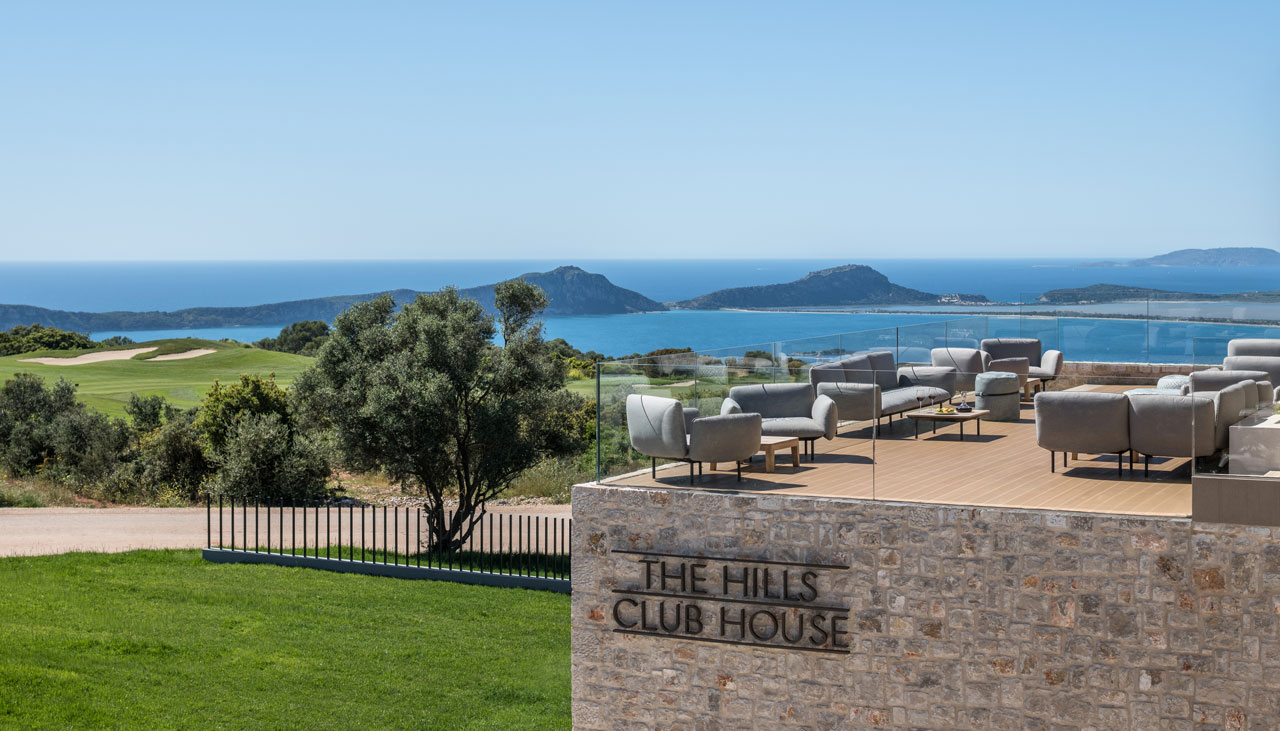 The biggest challenge, yet the greatest opportunity of the project was to design a world-class golf club that respects the site's unique nature with its scarce built form. The building's location, which is not only strategic, but most importantly hidden in the inner part of Navarino Hills tackles the challenge from a masterplan perspective. The design team's architectural approach aimed to create discrete volumes that are connected with each other to form indoor and outdoor spaces into a unique building complex.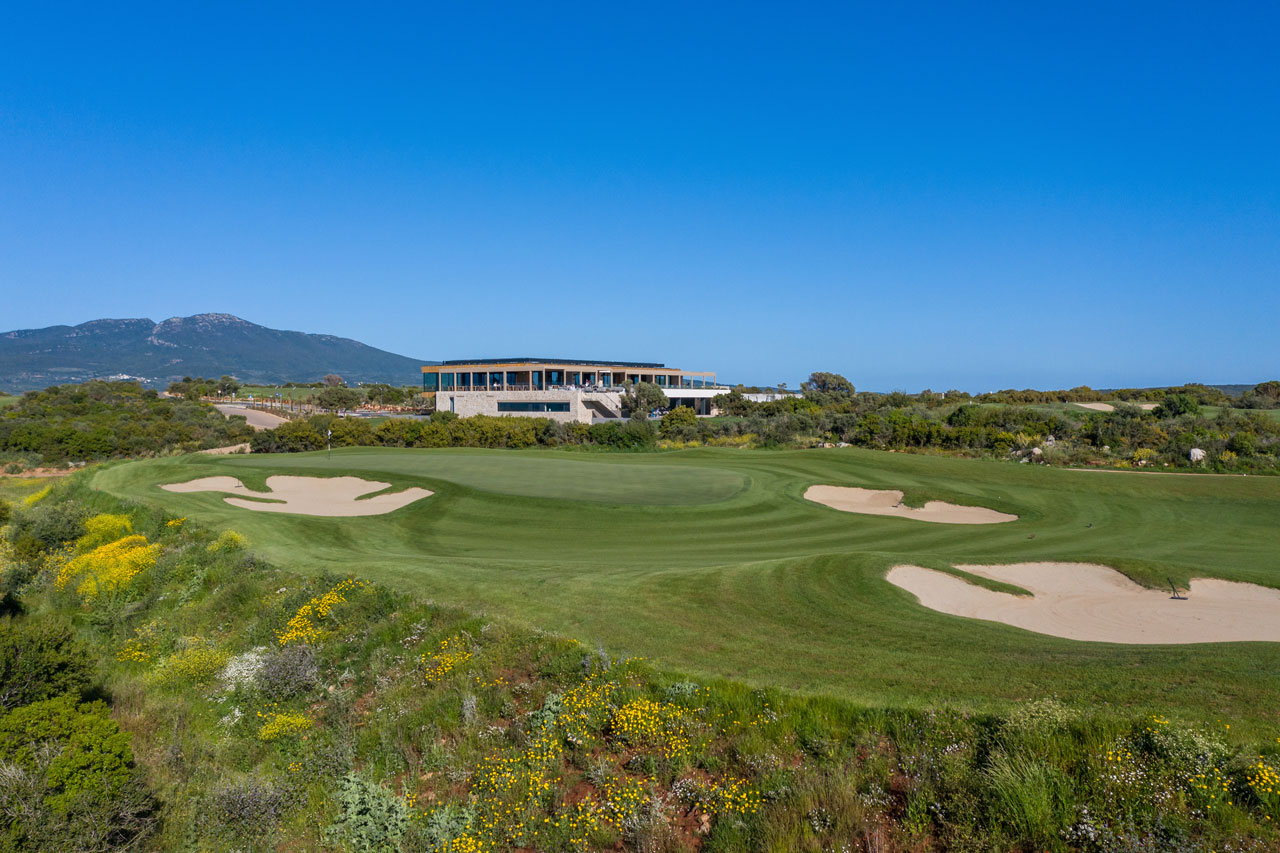 The 3 floors of the building prioritize and accommodate the club's functions. The lobby combined with equipment rental spaces and offices lie on the ground floor, while secondary functions, such as locker rooms, storage and MEP are located in the basement. The first floor accommodates the F&B facilities of the complex. Its design makes the most out of the views the site offers towards Navarino Bay and the golf course as it includes both covered and open-air terraces in its 3 sides. This level's outdoor spaces are directly connected with the ground level outdoor space through external staircases. The parking space is located in front of the building, to allow easy and peaceful movement for pedestrians and golf carts.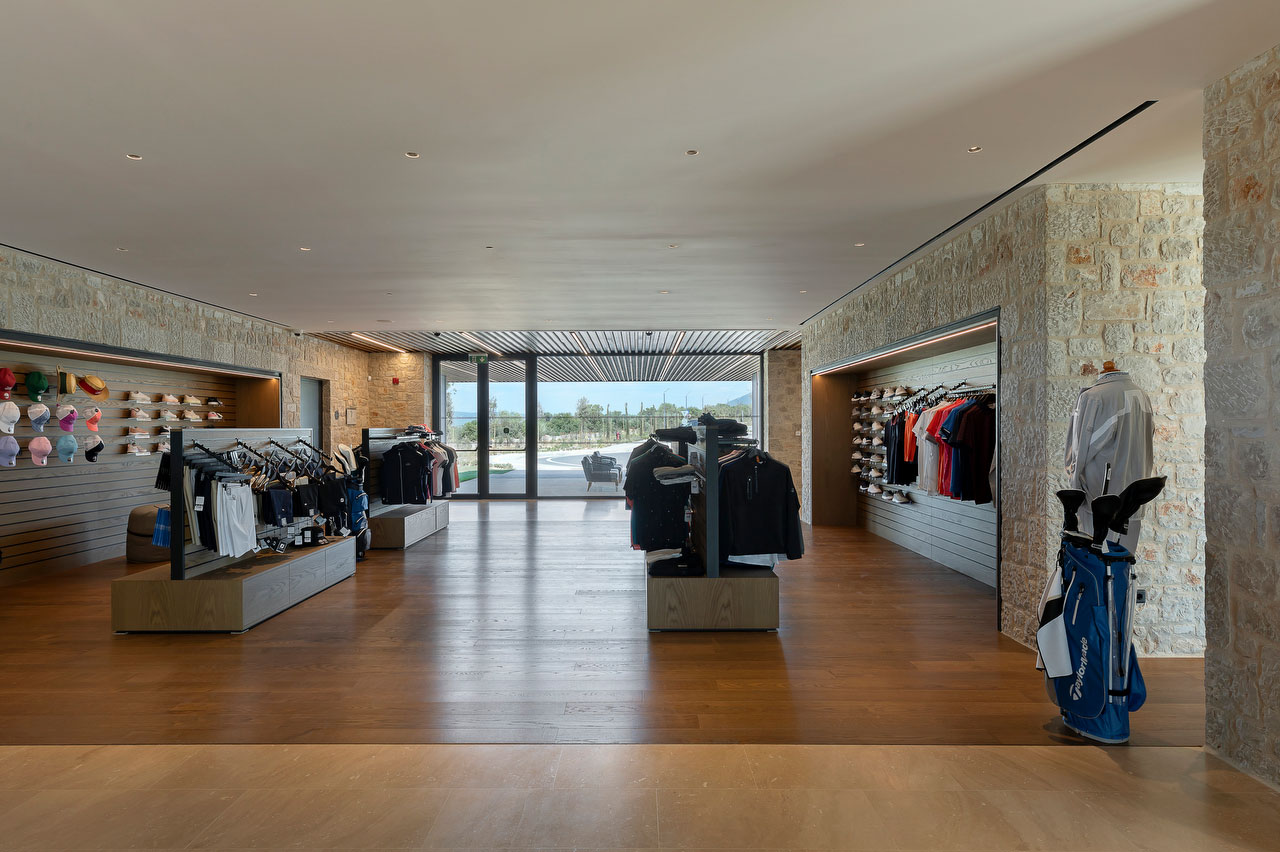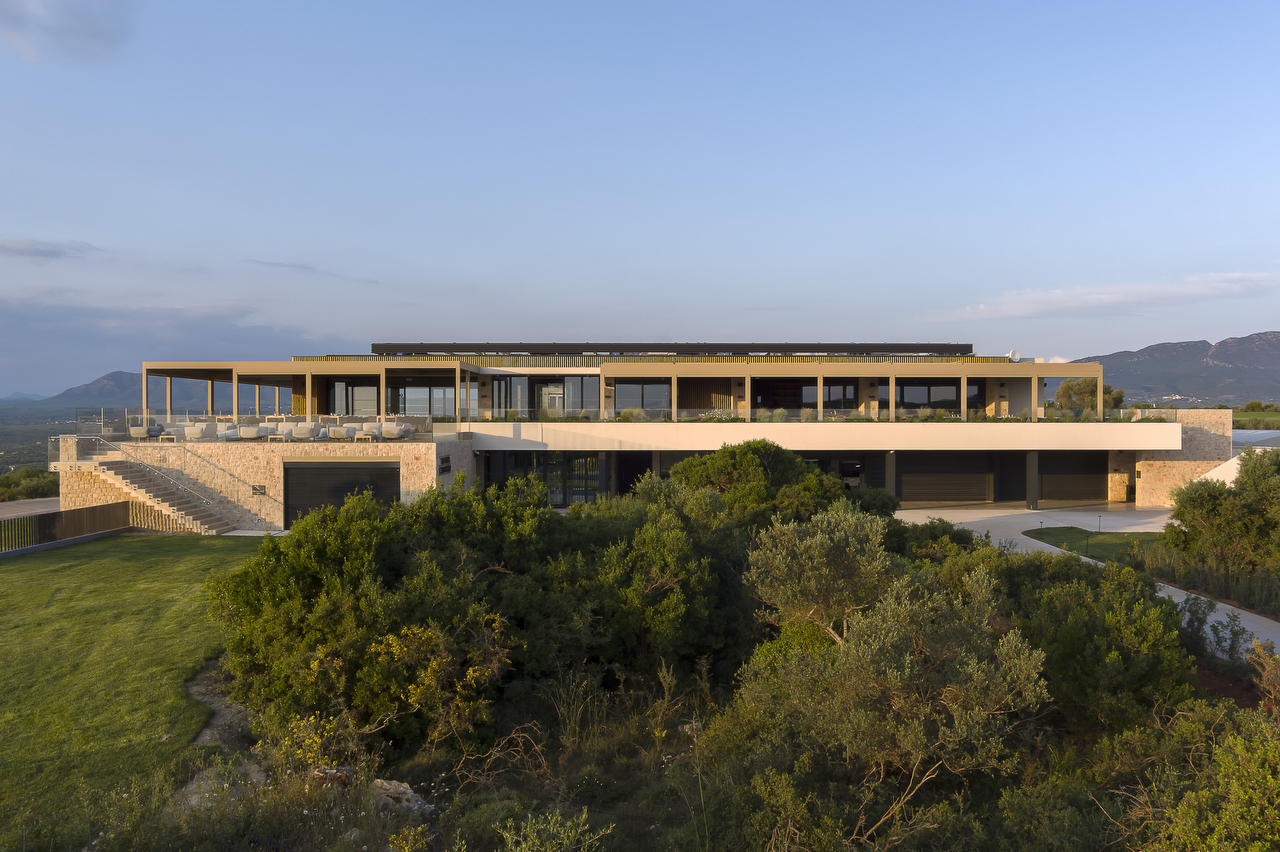 The main building materials aim to respect and enhance the local character and architecture and include stone and timber. Masonry walls are combined with glass parapets and limestone slabs to complete the built form. The landscape design similarly draws inspiration from its majestic surroundings and smoothly connects the complex with the entire development and site.
© Copyright 2023 PEOPLE, All rights reserved
Privacy Policy|Terms and Services